Aboriginal and Torres Strait Islander Health Performance Framework 2020 - NSW
Australian Institute of Health and Welfare
978-1-76054-783-7 (PDF) 978-1-76054-784-4 (Print)
Summary
The
Aboriginal and Torres Strait Islander Health Performance Framework
(HPF) was developed to monitor progress towards health equity for Indigenous Australians.
The HPF brings together information about health outcomes, broader determinants of health like housing and education, health protective and risk factors, and access to health services.
This report presents key findings from the HPF for Indigenous Australians in New South Wales.
Publication updated 02 February 2021: see
Updates and notes
.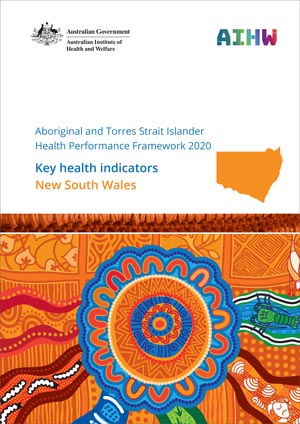 Download Report
PDF, 3.8 MB